The two books I'll be talking about in this post seem very different on the surface. Mad, Bad & Dangerous to Know by Samira Ahmed is largely contemporary YA (with small snippets of a second POV in the dual storyline), and involves a teenage girl in Paris trying to figure out a historical mystery of a Muslim woman involving art history and literature, along with her own future and romantic relationships. The Kingdom of Back by Marie Lu is set across several years and European countries in the mid/late 1700s, and follows a re-imagining of the story of Nannerl Mozart, the sister of Wolfgang Amadeus Mozart, who was also a gifted musician but has been buried within history because she was forbidden from composing, unlike her brother.
But when I read them within a short period of each other, I couldn't help making links between them. And these links become clear when you consider the author's notes, below, which I found really resonant.
In writing Mad, Bad & Dangerous to Know […] I felt a profound sadness for all the real genius we failed to celebrate. For all the art we will never see and the stories we will never read because their creators were not history's conquerors, because their lives were deemed unworthy.

History doesn't need to be an exclusionary tale. Our lives and worlds are richer for the diversity inclusion brings. […] Dig deep to reveal the wrongs of the past, so we can write this world as it should be.

— Author's note of Mad, Bad & Dangerous to Know by Samira Ahmed (which you can read here)
What beautiful creations were lost to us forever because Nannerl was a woman? How many other countless talents have been silenced by history, whether for their gender, race, religion, sexual orientation, or socioeconomic circumstances?

I wrote this book for the Nannerls of today and tomorrow, in the hopes that when they are ready to share their brilliance with the world, the world is ready to give them the attention and honor that they deserve.

— Author's note of The Kingdom of Back by Marie Lu
Both these stories take real figures (or an allegedly real one, in the case of Mad, Bad) which we know little about, and the authors used their imaginations to give them life and voice. And this process of using fiction to fill in the gaps was necessary because of the way these women's voices have been silenced in the past. It's not just a historical issue either — anyone with some awareness of publishing will know the challenges that marginalised creators continue to face in the industry.
As some of you might already know, I've long been passionate about reading historical fiction by authors of colour, and how powerful it can be for the reasons the authors expressed above (Last Night at the Telegraph Club by Malinda Lo is another book I'm looking forward to reading which unearths such marginalised voices). For those who may be less familiar with such stories, I hope one of these books may lead you to developing an interest in them as well. I'll now share more about these books and my thoughts on them in turn:
---
Mad, Bad & Dangerous to Know by Samira Ahmed
The latest novel from bestselling author Samira Ahmed is a ravishing tale interweaving the stories of two young Muslim women from two different centuries in two different continents, with one common purpose: to write their own stories.
It is August in Paris and budding art historian Khayyam should be having the time of her life – but even in the City of Lights she can't stop worrying about the mess she left back home in Chicago. Only when she meets a cute young Parisian – who happens to be a distant relative of the novelist Alexandre Dumas – do things start to get interesting, as she starts to unveil the story of a 19th century Muslim woman whose path may have intersected with Dumas, Eugene Delacroix and Lord Byron.
Two hundred years earlier in the Ottoman empire, Leila is the most favoured woman in the Pasha's harem. Her position is meant to be coveted; but she is struggling to survive as she fights to keep her true love hidden from her jealous captor.
Echoing across centuries, as Khayyam uncovers the scintillating truth of Leila's long-forgotten life, her own destiny is transformed forever.
My thoughts
Aspects of this story which particularly resonated:
The setting in France, and the significance of Romantic writers in the story, was particularly resonant to me for a story about decolonisation. As a twelve-year-old at the beginning of secondary school, I chose French (and German) as a European language to study and was resistant to selecting Japanese as it also had a character system like Chinese and because of the other Asian students in my year group choosing it. In my last year of high school, we'd also studied the Romantic writers and idolised them, without ever considering these silenced voices. Decolonising my knowledge and mindset is an ongoing process, and seeing this so directly in the story meant a lot to me. In other YA/contemporary books which often refer to literature and art, the references are almost always to well-known classics and they uphold the dominant narrative — this book was refreshing for challenging this.
Khayyam, the protagonist, is shaped by multiple cultures and identities and is interfaith — I always appreciate such representation
General strengths of the book:
Khayyam's narrative voice was likable and easy to read
I loved seeing Khayyam's supportive and protective parents! This was so refreshing in YA
Overall, it was a unique storyline and I'd love to see more stories like this in YA — where there's a passionate contemporary protagonist and the mystery has all these intellectual and historical aspects. The clues and slow reveals were well-developed throughout to a satisfying conclusion
There are snippets from letters throughout which form part of the uncovering of the mystery — I also loved this aspect
Mixed Feelings:
There's a subplot involving Khayyam's ambivalent relationship with her two love interests, and I found this difficult to engage in, especially at the start, because we don't know much about her ex-boyfriend Zaid and Alexandre is depicted in such an idealised way. However, I did appreciate that this was directly related to the commentary about the historical aspects — that women shouldn't be defined through the eyes of men, and that Khayyam was asserting her own agency — as well as the realistic messiness of the fallout and the genuine feelings in the resolution
---
The Kingdom of Back by Marie Lu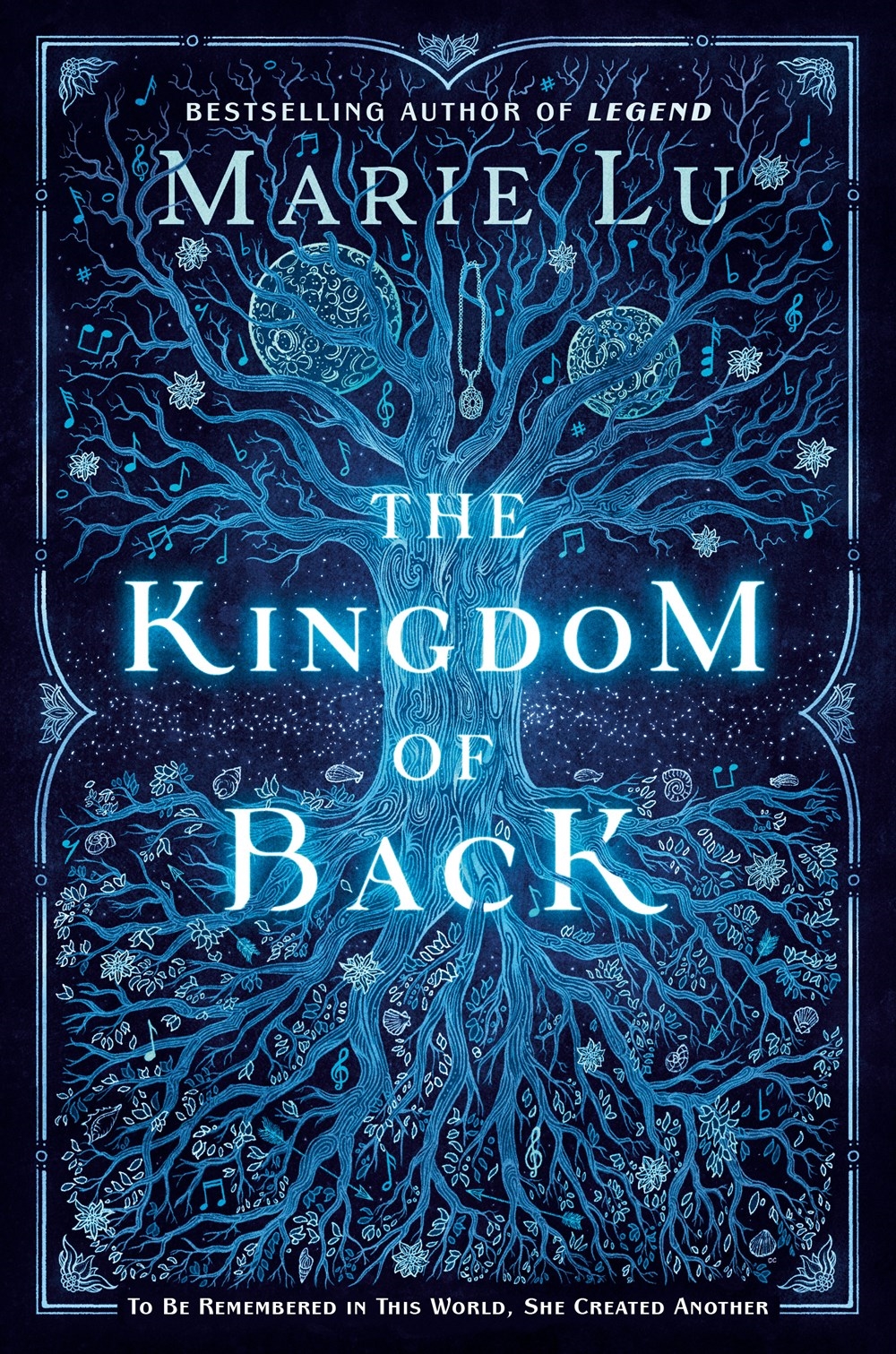 From #1 New York Times bestselling author Marie Lu comes a historical YA fantasy about a musical prodigy and the dangerous lengths she'll go to make history remember her–perfect for fans of Susanna Clarke and The Hazel Wood.
Two siblings. Two brilliant talents. But only one Mozart.
Born with a gift for music, Nannerl Mozart has just one wish–to be remembered forever. But even as she delights audiences with her masterful playing, she has little hope she'll ever become the acclaimed composer she longs to be. She is a young woman in 18th century Europe, and that means composing is forbidden to her. She will perform only until she reaches a marriageable age–her tyrannical father has made that much clear.
And as Nannerl's hope grows dimmer with each passing year, the talents of her beloved younger brother, Wolfgang, only seem to shine brighter. His brilliance begins to eclipse her own, until one day a mysterious stranger from a magical land appears with an irresistible offer. He has the power to make her wish come true–but his help may cost her everything.
In her first work of historical fiction, #1 New York Times bestselling author Marie Lu spins a lush, lyrically-told story of music, magic, and the unbreakable bond between a brother and sister.
My thoughts
The overall premise:
I'd actually been familiar with the figure of Nannerl before — although I haven't seen it, I came across the trailer for the 2011 French film Mozart's Sister around the time it was released and have vague memories of searching up and reading more about her. I definitely appreciate Marie Lu taking up this story and introducing Nannerl to more people, and provoking further contemplation in me
What I hadn't known was that the Kingdom of Back, which inspired Marie Lu to develop the fantasy elements of this story, was something that the Mozart children really had made up (see more in the full author's note of the book). Again, really intriguing.
Highlights:
I definitely empathised with Nannerl, her passion, and the dread of society restricting and defining her limits as she grew into a young woman
The focus on the sibling relationship was refreshing, and although my relationship with own sibling is very different, aspects of this were still really poignant in terms of being the oldest, and gender differences
The overall atmosphere of mystery and otherworldliness throughout the book, especially in the Kingdom, was well-written and really held my attention. It's a really interesting example of a quieter, more personal fantasy in YA, and how the genre doesn't always have to be intense and high-stakes.
I really liked the bittersweet climax and the way the stakes, and twists which I hadn't seen coming, were built up in leading to it
Additional thoughts:
This isn't necessarily a criticism as it was fitting for the story, but do be prepared for the beginning and some parts of the middle to be somewhat slow. The 'real-life' storyline did especially feel repetitive at times, though I guess this was reflective of the real story it's based on. And I do think this was worth getting through for the ending
I do feel that the book could have been stronger if written in third person rather than first, especially considering that it covered several years from when Nannerl was a child, to a sixteen-year-old
---
Overall, I'd definitely recommend picking up both these books. I also hope that my thoughts, and the authors' thoughts which I've shared above, will inspire you to read more historical fiction and consider the marginalised voices in our dominant narratives of history.
Have you read either of these books? What are some similar books which you recommend or want to read?